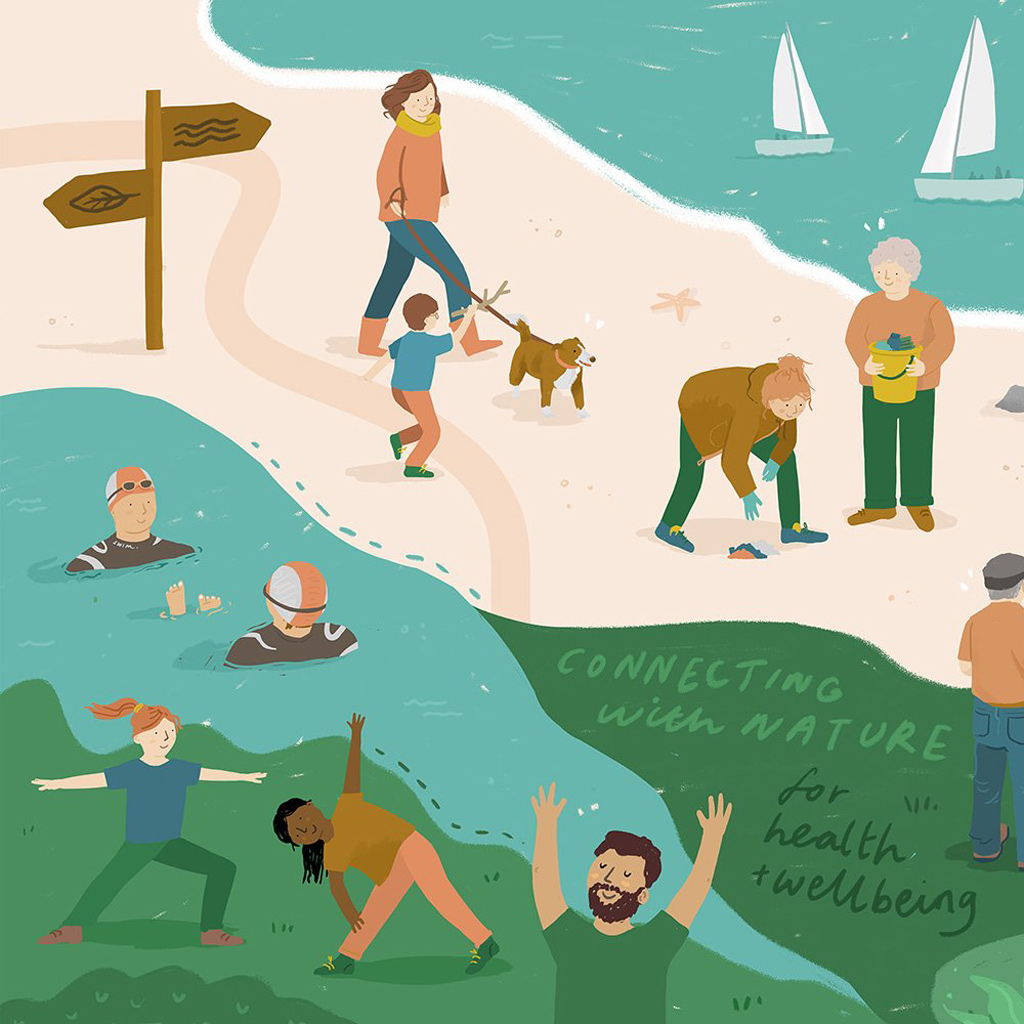 NUIG Environmental Illustration EPA
Ruth Graham is an illustrator and seasoned paper graphic harvester from Donegal.
Her colourful and positivity infused work has been deployed by clients such as AIB, UCC, and Concern.
Many thanks to Ruth for sharing her art insights with us! Before jumping into her interview below, check out her work on her website and her prints for sale on her Etsy shop.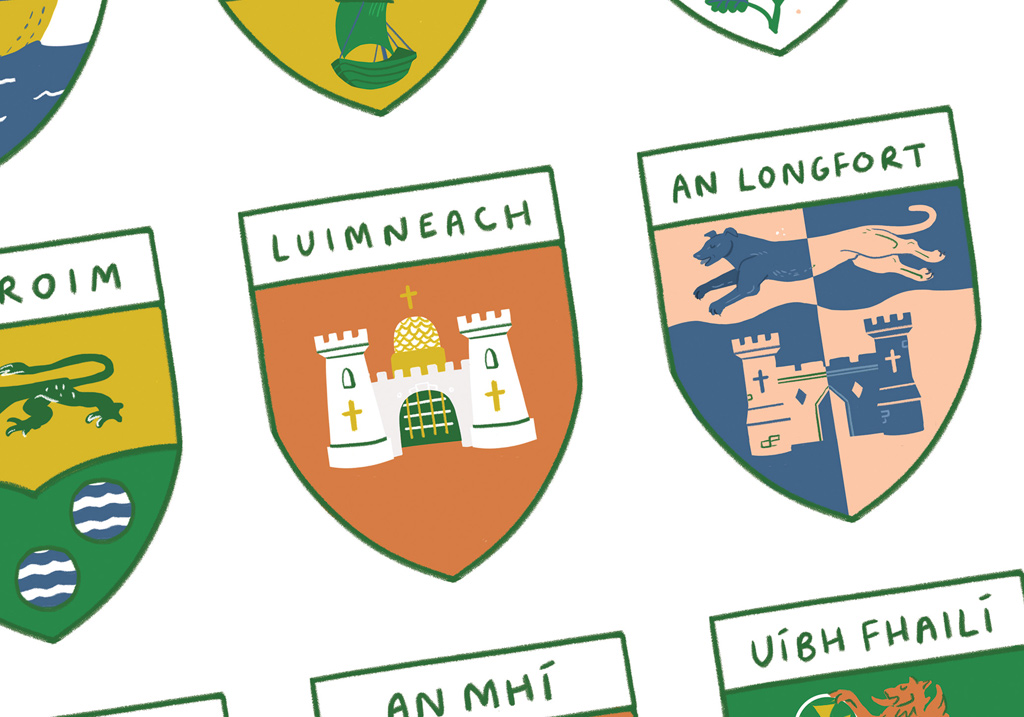 Alphabet Print, Counties of Ireland Print
Artist Interview
What's the latest piece of art that you have put out into the world?
A lot of my work is for a mix of corporates and NGOs so that would be the latest in terms of art going out; I've worked on quite a few animated pieces too that I'm pretty excited about! Anything where I get to work keeping the sustainable development goals in mind is my dream gig so I've been really lucky with the projects that I'm involved in.
In terms of prints, I'm working on some new prints for my shop at the moment, including a reimagining of my favourite Irish coins from the 90s plus some new risograph pieces that will likely be less commercially appealing and more for my own amusement.
What drives you to keep creating?
I'm really fascinated with the idea of making something out of nothing. It was something my mother could do - conjure things out of thin air using her imagination - whether that was a giant prop for a school play or a new itchy jumper. I love that with imagination we can constantly invent new things, new people and new worlds for ourselves. Most importantly, I love that it's just fun to do. Creativity is a really joyful part of life and even if by society's standards I was hopeless at it, I'd like to think that I'd still want to take part. 
Is there another artist's work that you would recommend, and why?
There are too many illustrators I love, particularly Irish illustrators, to recommend all of them but I really like Conor Nolan's work. I have some of his pieces up around the house and I just think they're neat. 
Do you have any advice for creators that are just starting out?
I think befriending other people in your creative industry is really important. It feels like when starting out we're instilled with this idea that we need to be competitive within our industries; that we have to fight for opportunities and view other creatives as our competition, but I think once you're out in the world a while you see things a bit clearer. There are a lot more opportunities that can come from sharing work and collaborating than by working in fear that someone else will take what you have; AND, if you're stuck in a bubble creating by yourself, you'll go mad! It's great to have more people to chat to, so you can bounce ideas around and support each other.
Also for me, befriending other business owners and sole traders outside of my industry through my local business network was so helpful in helping me to know my worth and look at things I was doing through that outside lens. If being creative is your job then you have to have some sort of business model, just like you would have in any other industry.  Being a creative person doesn't mean you don't deserve the same financial success as anyone else. 
Where can we find your work?
Portfolio via my website: ruthgraham.ie 
Art posting via Instagram: @ruthgrahamillustration 
Questionable opinions via Twitter: @ruth_graham 
Shop prints via Etsy: etsy.com/shop/ruthgrahamandson
:)
Aora Marine Ocean Illustration