Have Courage
Ashwin Chako is a designer, illustrator and hand letterer that lives in Dublin. His work has featured in campaigns by Nike, Vans and the magnificent Tayto Park!
Ashwin recently created a series of motivational quotes to help people during lockdown.
Huge thanks to Ashwin for sharing his art insights with us! Before jumping into his interview below, check out the fantastic selection of art, apparel and books available on his online shop.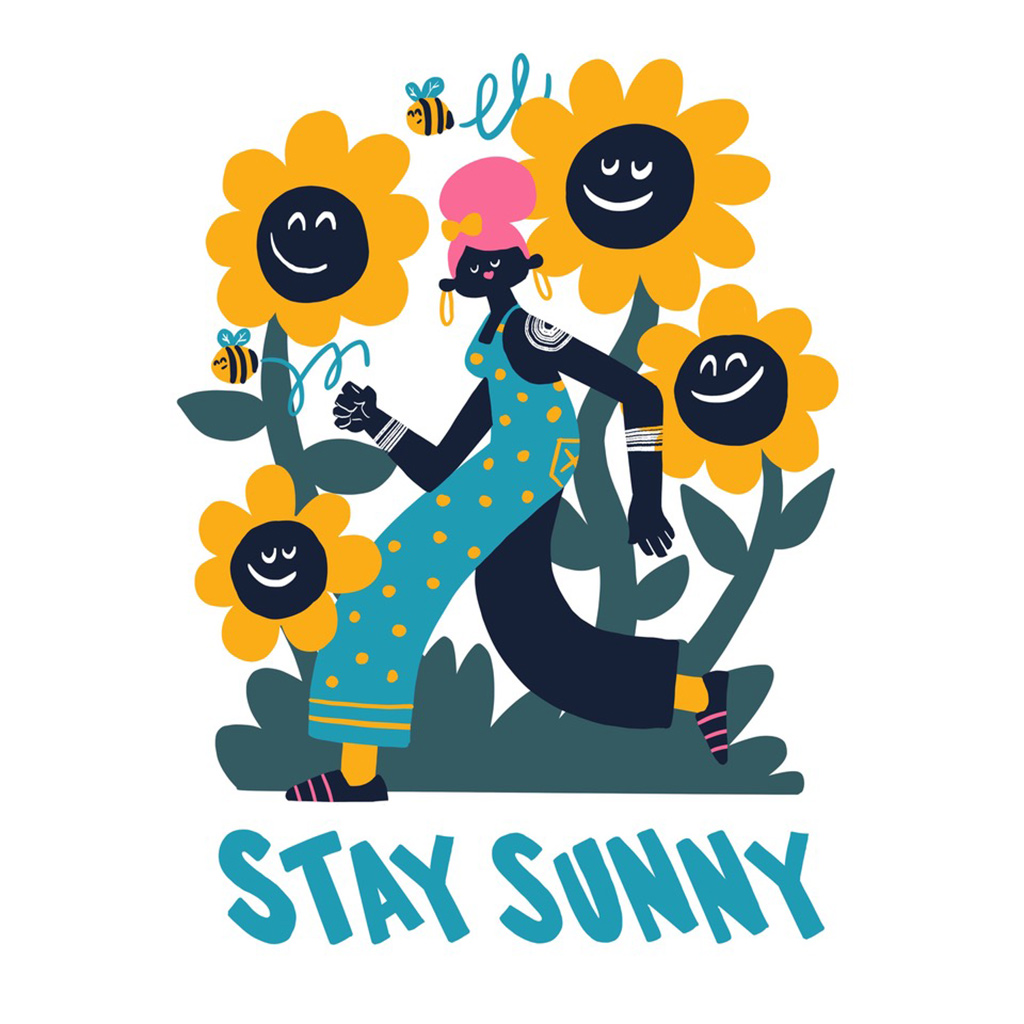 Stay Sunny & Love Is Kind
Artist Interview
What's the latest piece of art that you have put out into the world?

I try and draw something daily so the most recent art is generally my most recent instagram post, which was a piece called Love Protects.
 
What drives you to keep creating?
I believe we are all made to create and we choose different ways to express our creativity.
As far back as I can remember I have always been obsessed with storytelling. Being an introvert, art was a way to communicate my thought and perspective of the world. This need to express myself and share stories continues to drive my creativity.
 
Is there another artist's work that you would recommend, and why?

I love Nathanaël Roman aka Pipe & Pallet's work. There is always something intriguing about his work that draws me in. It's also an aesthetic I really appreciate.
 
Do you have any advice for creators that are just starting out?

I think one of the biggest lessons I have learned is that as a creator often we place our value based on our work.
The truth is your value comes from who you are not what you do.
 
Where can we find your work?

Personal Projects: @whackochacko
Grab some merch: whackochacko.com/store
Love Protects