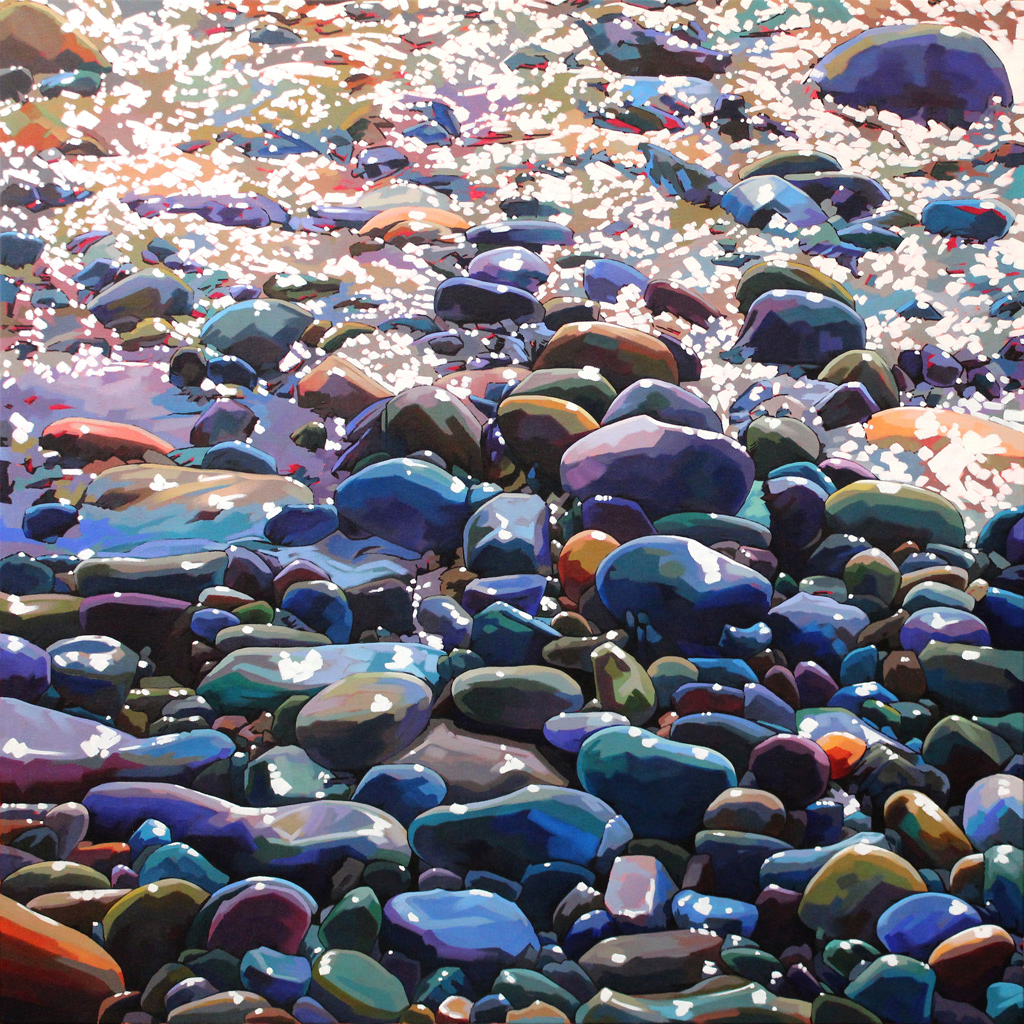 Pebbles X
Kevin Lowery is an Irish contemporary painter who's stunning work interprets the unpredictable and awesome nature of the sea.
Many thanks to Kevin for sharing his art insights with us! Before jumping into his interview below, check out his work that's available to buy on his website.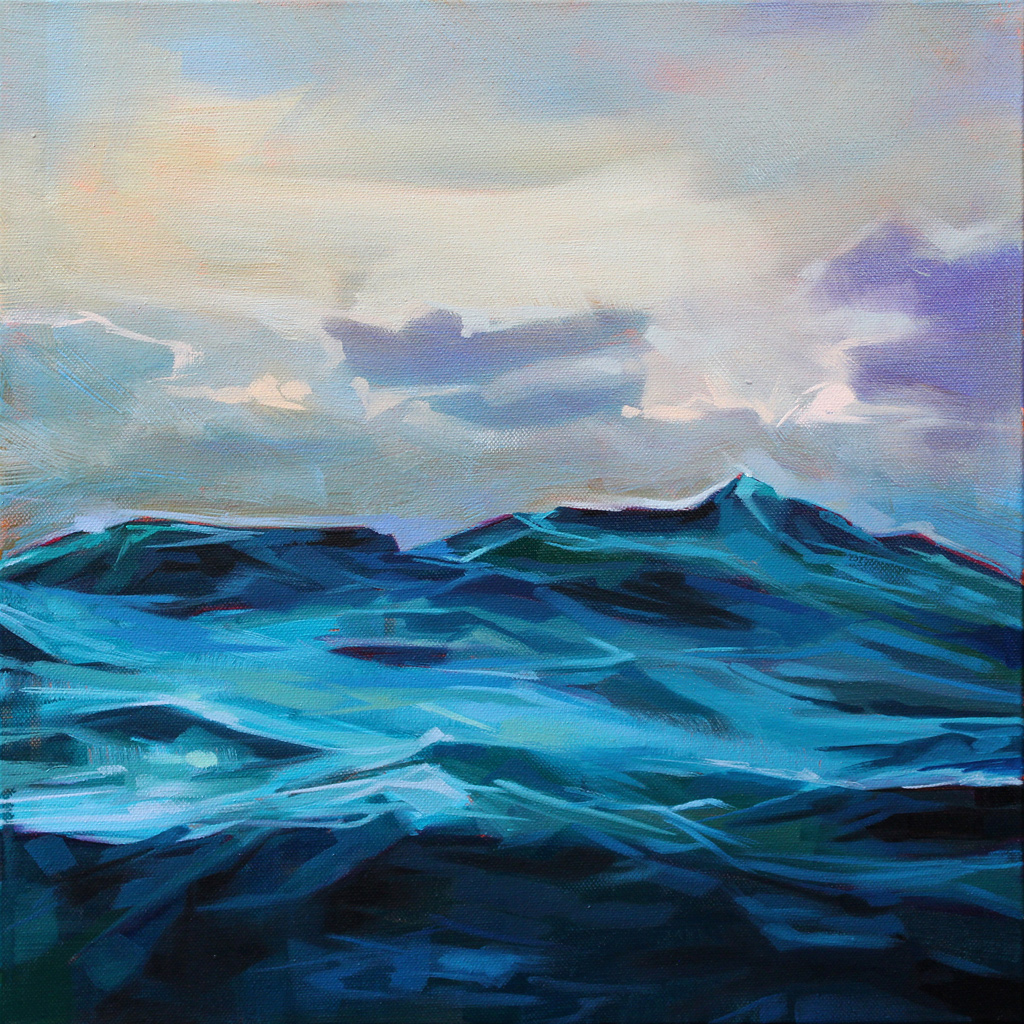 Main Beach, Bundoran, Storm Emma & Choppy Waters At Easkey
Artist Interview
What's the latest piece of art that you have put out into the world?
The latest piece(s) I've produced are a series of 12 mini colour studies – I never just work on one piece and usually have at least six on the go at any one time. I had been working on larger pieces for a while beforehand and I always find that a change of scale can be a great way to keep you on your toes. I had some specific colour-related ideas I wanted to work out with these ones.
What drives you to keep creating?
I can't help it! For me it's never just about creating a finished piece, but the ongoing process that's constantly happening in the studio - I'm always thinking about the next painting or idea.My work is very dependent on the landscape and weather of Ireland's West coast so I spend about as much time working outdoors as in the studio. This ever-changing landscape which surrounds me means that I always have fresh and inspiring subject matter to keep me motivated.
Is there another artist's work that you would recommend, and why?
Richard Suckling and Patsy Farr would have to be two of my favourites. They are both interested in similar subject matter to myself but have somewhat different approaches. Richard Suckling's pastel pieces are brilliant with their vibrant colour and expressive marks, while Patsy Farr makes beautiful oil and acrylic paintings with a more subtle palette and effortless style.
Do you have any advice for creators that are just starting out?
Do your own thing & don't be afraid to make mistakes, focusing on the art you want to make, not what you think people will want to buy. Keep producing, even when you feel like you've hit a wall – as Matisse said, "Don't wait for inspiration. It comes while one is working". Stand back, draw regularly, loosen up..... & have fun!
Where can we find your work?
My website is www.kevinlowery.ie & you can find me @kevinloweryart on Instagram & Facebook and @kevinlowery_art on twitter.
Creevy