Ireland Born & Bred
Bohs Mural, Fold & Seal Print
Artist Interview
What's the latest piece of art that you have put out into the world?
My most recent Street Art Piece was in support of the Black Lives Matter campaign. It was a piece that I really enjoyed creating, it can be very hard to find the right words so creating this piece was a way for me to express my support. 
A recent illustration that I created was, as always, one I did for my own entertainment. Its an illustration of the saying 'Im leppin' which I use A LOT!
What drives you to keep creating?
Drives is an interesting word. My creating is more like a peeks & troughs situation. I have loads of creative energy and create like a maniac, then I need to recharge. I'm recharging at the moment. 
But to answer your question, I love creating, I love the challenges the excitement and the fun I get out of it.
Is there another artist's work that you would recommend, and why?
SO MANY! 
I'm going to go international with this one and say ARYZ. The colour choices, style, composition, line quality, so considered & so awesome. 
Do you have any advice for creators that are just starting out?

Explore what you love to do, develop that, challenge it, stretch it and yourself. Try things you have never tried before and learn form others who are doing something that you would like to learn. Most importantly do not try to force a style/way of working on yourself just because you think its what you should be doing, I have and it usually turns into a hot mess.  Do what you do and develop that. Never be afraid to make mistakes, that's where the magic is (waaay cheesy but true).
Where can we find your work?
I believe my piece is still in place at Bohs, I have a small piece on Unfiltered Cafe and biggest wall (yet) is on the Green way in Waterford. 
April and the Bear are exclusive stockists of many of my illustrations, such as those featuring counties & Dublin/Irish sayings.
Fold & Seal who I designed a piece for and is sold exclusively with them.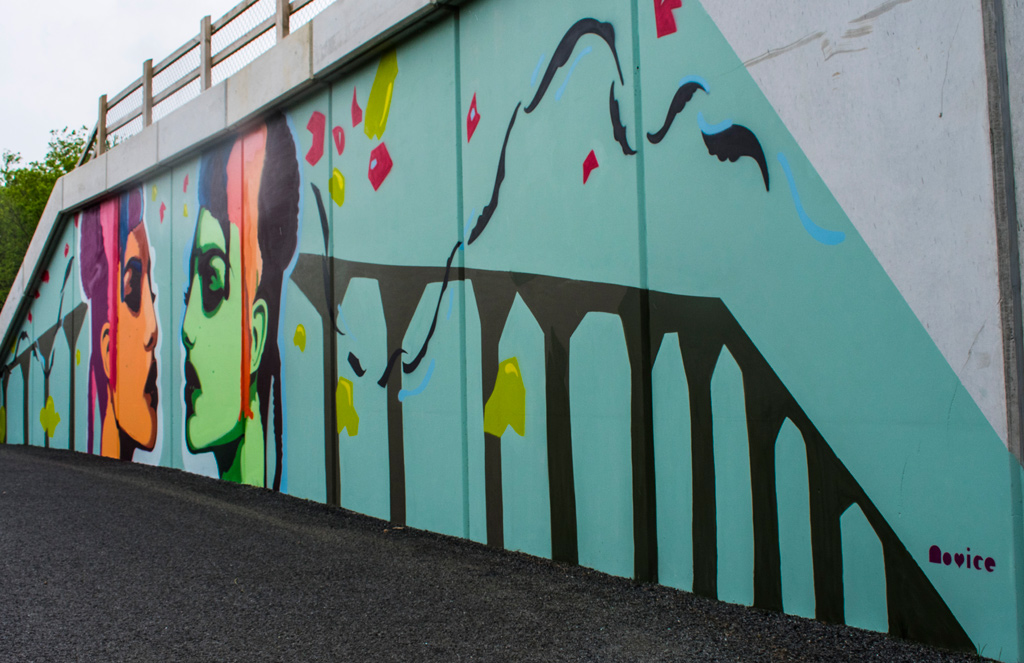 Green Way Waterford