Spotted Begonia
Hilary Glynn is an artist and surface pattern designer based in Dublin.
Her beautifully minimalist work uses soothing colours and is inspired by nature, specifically plants and flowers.
Many thanks to Hilary for sharing her art insights with us! Before jumping into her interview below, check out her work for sale on her website.
Elephant Ear, Chinese Money Plant
Artist Interview
What's the latest piece of art that you have put out into the world?
The latest print I released 'Air of romance' celebrates red tulips which symbolise true love and is accented with sprigs of gypsophila (baby's breath) which symbolise everlasting love. Tulips are one of my favourite flowers with their minimal shape and bold colour and this piece was released to coincide with Valentine's Day.
What drives you to keep creating?
Primarily I just really enjoy creating, I have for as long as I can remember. My earliest memories of been creative is with my auntie, she had an attic full of art supplies and I used to love digging through it all and then making something new with her. I get lost in creating, hours disappear and find it really peaceful.
Is there another artist's work that you would recommend, and why?
There are so many amazing artists and illustrators I admire both Irish and International. Right now I'm loving Irish based illustrator Domenique Serfontein of Maiden Moose. Her style is right up my street, whimsical characters, nature inspired scenes and beautiful colour palettes. Further a field Lieke Van der Vorst, Yelena Bryksenkova, Anne Bentley and Beya Rebai are amongst my absolute favourite design heroines and I am in absolute awe of their talent.
Do you have any advice for creators that are just starting out?
My main advice would be to find a community of creative people that you are comfortable with and who are supportive. As a self-taught artist I have struggled to find my place. I am not always qualified to join professional Visual Art/Design/Illustration bodies and while I understand that it can be frustrating and easy to feel like there is no place for me. It also fuels imposter syndrome and can leave you disheartened. Thankfully over the years I have found some fantastic, inclusive creative communities with some amazing people who are generous with their knowledge, experience and guidance. I would recommend in particular the 'Bite the Biscuit' Facebook group facilitated by creative business coach Tara Prendergast. Other than that just keep going and don't let Instagram overwhelm you. There is undeniably a huge amount of talent out there but there is only one you so proudly share your unique take on the world.
Where can we find your work?
Website & Shop www.hilaryglynnstudio.com
Instagram www.instagram.com/hilaryglynnstudio
Facebook www.facebook.com/hilaryglynnstudio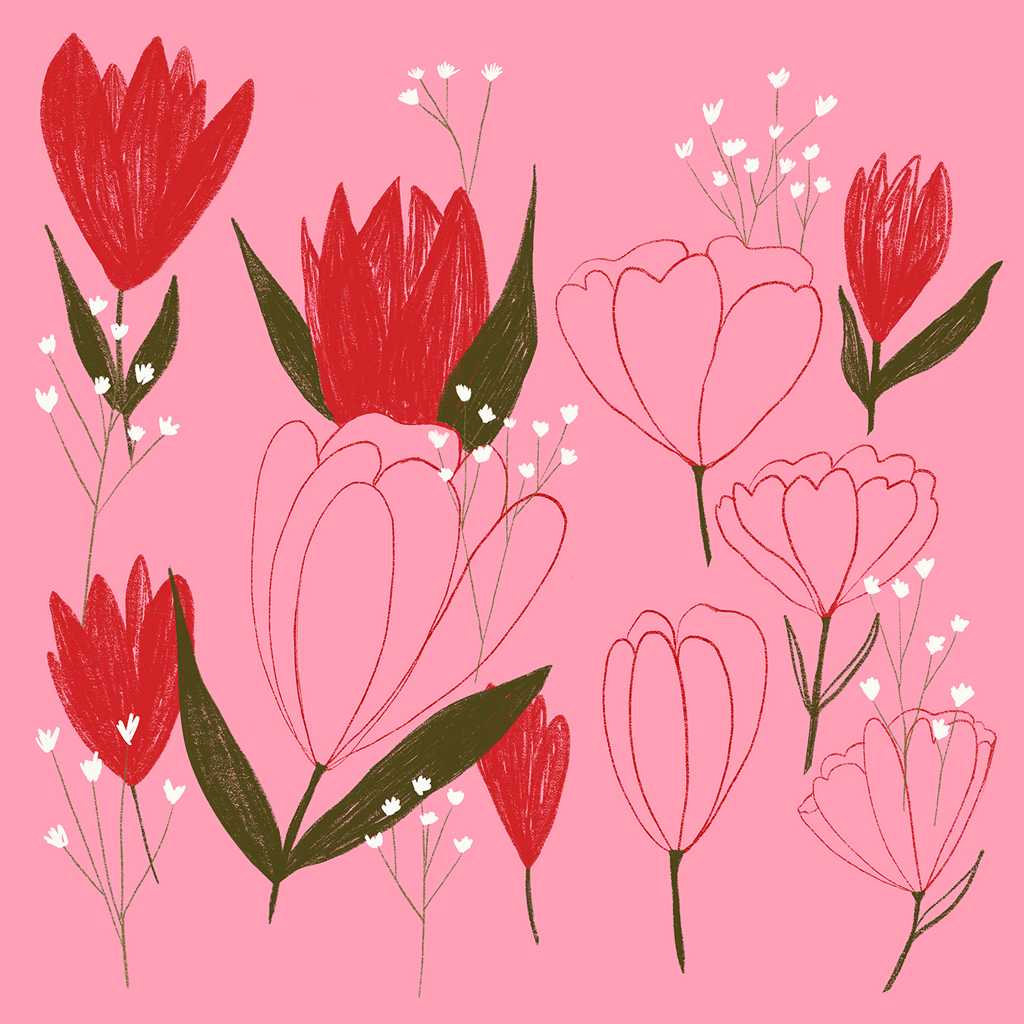 Air of Romance