Lupita
Millie Nice is an illustrator and art historian. Her work introduces the fun, creative and often ridiculous side of art and history to audiences of all ages.
Many thanks to Millie for sharing her art insights with us! Before jumping into her interview below, check out her beautiful work on her website and for sale on her shop.
Rain, Dancers
Artist Interview
What's the latest piece of art that you have put out into the world?
I've been making custom portraits recently – I turn them into pin-badges people can post and give as gifts. They're inspired by Tudor miniature paintings which were exchanged as gifts or love tokens especially when people travelled overseas. I love the historical parallel of turning them into something modern like a pin-badge and sending it to a friend at a time when we can't be together – plus it's been a really great way of offering an affordable fun option for people who might not normally commission custom artwork. I used to do nudie ones for Valentine's day – maybe I still would if people ask nicely!
Professionally I worked on a series with the South London Gallery recently called 'The Bad Drawing Club' – teaching people to draw by embracing mistakes! I got to work with the most brilliant group of kids and we created a series of drawing games and prompts I'm really proud of!
What drives you to keep creating?
I think of creativity like a language we learn and use to express our feelings or the describe how we see the world. Sometimes I have no drive at all to make artwork! But at those times I find the creativity comes out in other ways; dancing around my studio if I'm frustrated or cooking something new to let my family know I love them. After a while I always come back to drawing – it's the creative language I learnt first and have been using longest – and I'll feel something or I'll have an idea that I just can't express any other way than to draw it. That gives me the drive to carry on.
That and a deadline!
Is there another artist's work that you would recommend, and why?
I recently moved house and I've had so much fun finding new artwork for the space. I brought an abstract tapestry from Sukey Textiles that I'm in love with – it's so bright and cheerful and I could stare at the textures for hours. It's also made from all recycled fabrics, I love the idea of the materials having a history of their own before they get to me.
I've also brought a print from Stan Platford, I like the special but everyday feeling of his photos – they feel like going for a walk around the city.
In my office I have work by Sahar Haghoo (I'm jealous of how strange and wonderful her imaginary world is!) Chie Hosaka (her drawings feel so fun and full of life!) Linda Kitson (she was the first female war artist and her landscape drawings are still absolutely stunning)  Lauren Martin (her drawings are like ice cream - instant happiness!) & Stefan Alexander  (I can't get enough of his cheeky swimmers!)
Do you have any advice for creators that are just starting out?
I've been thinking about something Corita Kent wrote for her students;
The only rule is Work
I thought it sounded a bit harsh at first but I've found myself going back to it. For me it means you're never finished making things; there will always be a new project, a new skill, a new challenge or a new development. Wherever you are in your journey, whether you've just started or you've been doing this for years: you'll have ups and downs, good days and bad and we're not always in control of when those happen!
But we are in control of the work we put in.
So sit down and work, a little some days and a lot other days, and enjoy it because it's a good thing to work on!
Where can we find your work?
All my work is on my website: www.millienice.com where I also have a shop
Or you can find me on Instagram @millie.nice and see what I'm up to at the moment.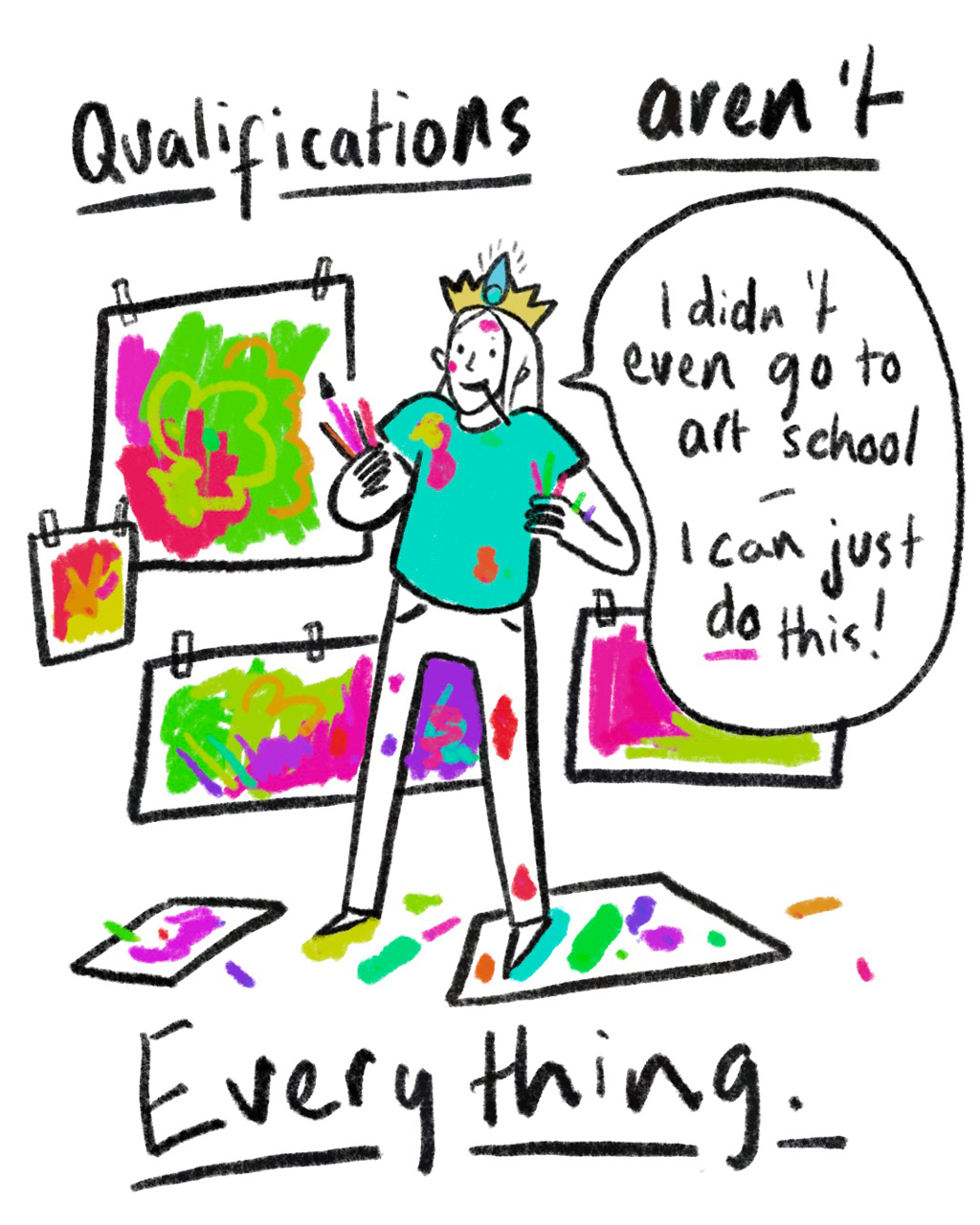 BDC Mouth Pencil