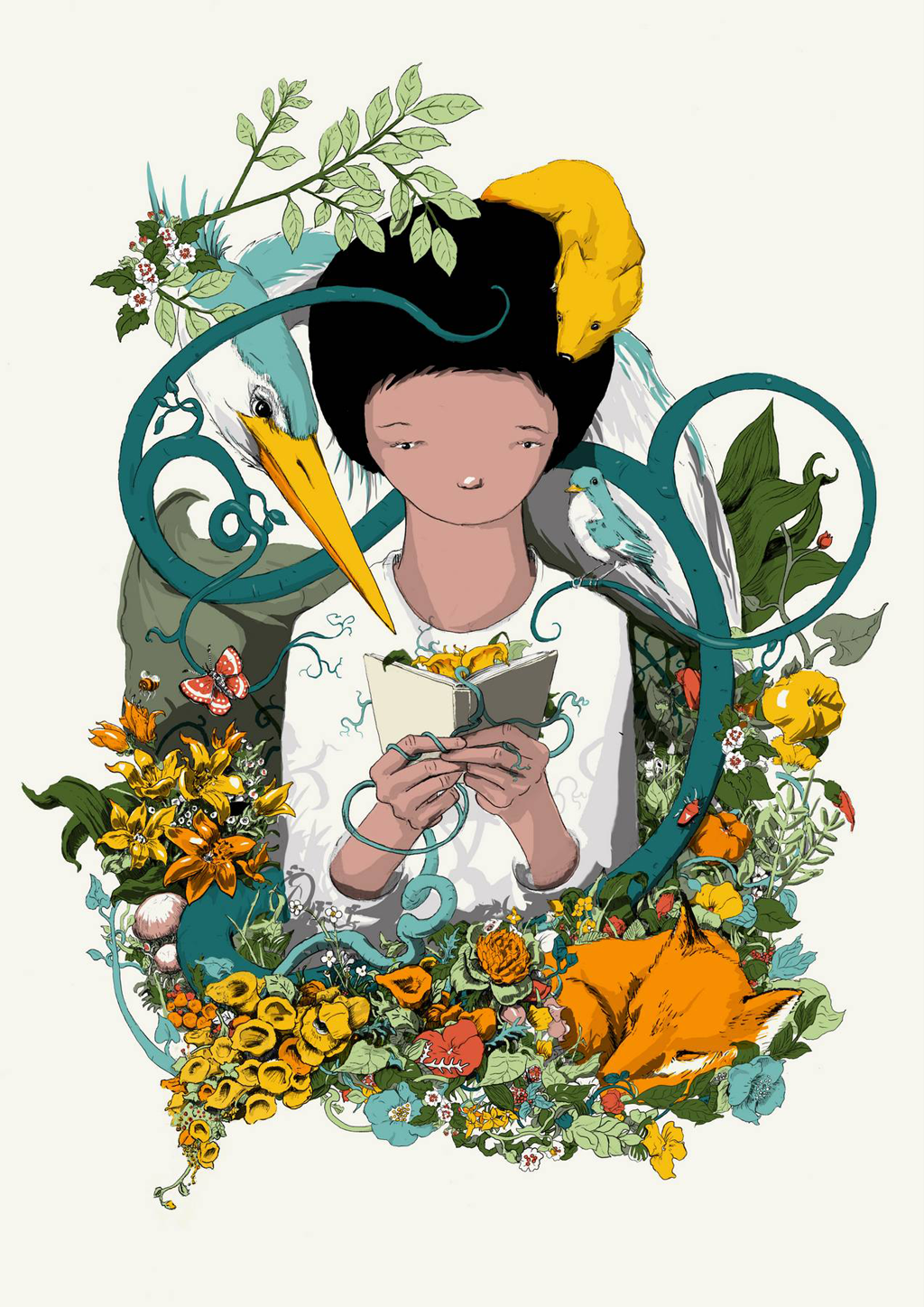 The Storytellers 1
Barry Quinn is an Irish illustrator and multi-disciplinary artist.

His beautifully detailed work conveys the magical interconnection between nature and our soul.
Many thanks to Barry for sharing his art insights with us! Before jumping into his interview below, check out his fantastic work for sale on his Etsy shop.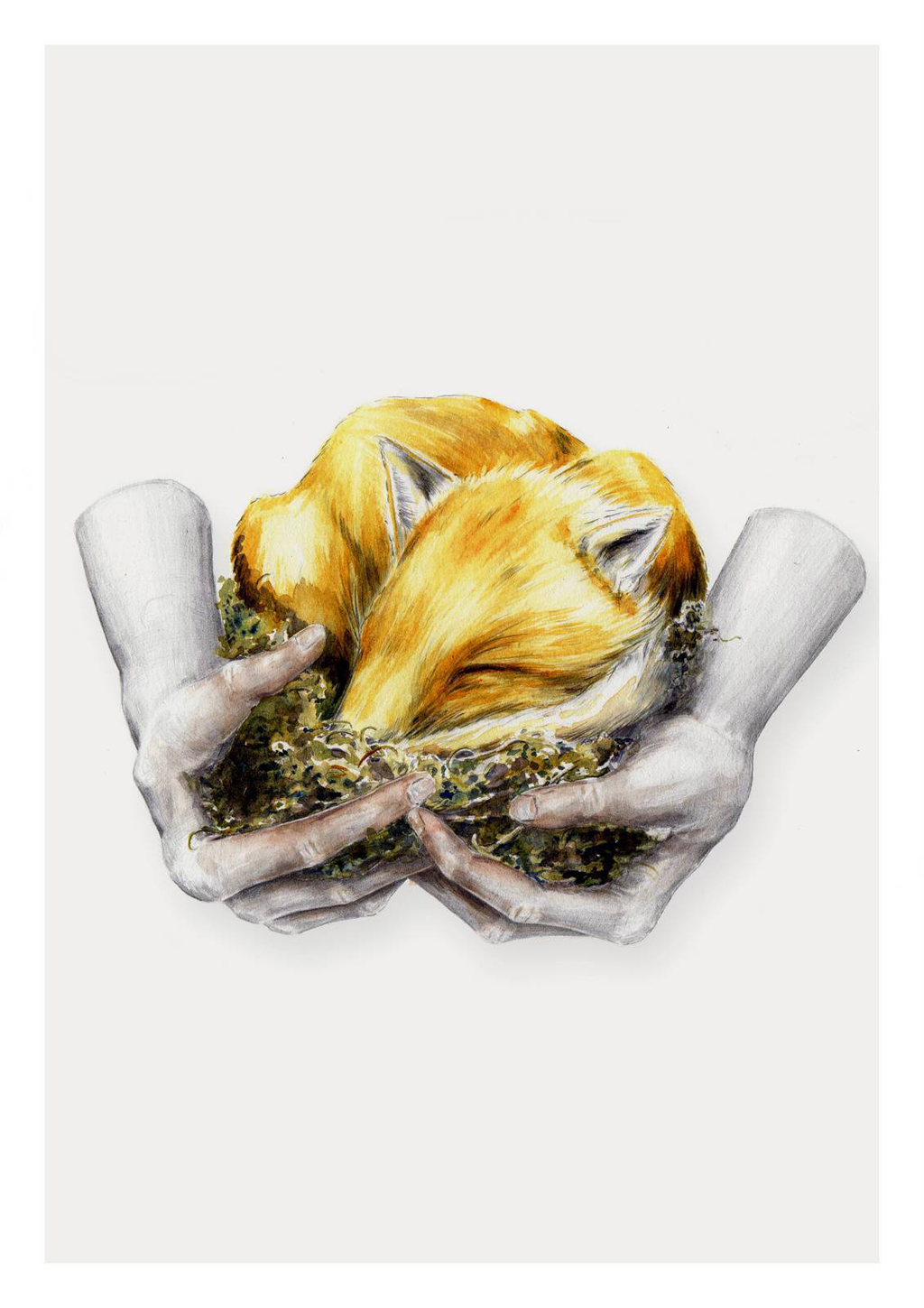 Softly, Bonsai
Artist Interview
What's the latest piece of art that you have put out into the world?
I recently finished an MA in Visual Communication, so the project for that was the last major thing I've done. You can check it here (Transitions). It was looking at materiality in illustration and the idea of using the natural materials of the landscape to tell a story. 
For my usual illustration work, lately I've been doing these drawings of giant birds. They're kind of an imagined return of megafauna, but also on how small our worlds have become due to lockdown. 
What drives you to keep creating?
Drawing is generally how I process things and if I don't allow that creative output, things just rattle around in my brain. Also, there's a drive in wanting to be part of communities, to try to be part of a positive change in the world. A lot of that is concerned with environmentalism and trying to understand my own relationship with the natural world. 
Is there another artist's work that you would recommend, and why?
I love Zoe Keller and Teagan White's work, both really intricate drawings and always with this passion for the environment and wildlife. Totally different style, but Staselė Jakunskaitė's work is so so good. Wonderfully bizarre, with this lovely clean aesthetic, 100% my sense of humour. And particularly for lockdown, friend and motion designer Ronan McMeel's Instagram stories have been a lovely connection to nature the last few months. Check out his archive if you need a little boost of Irish wetlands and woods.
Do you have any advice for creators that are just starting out?
It's difficult at the minute, with lockdown, but what I would have always found most helpful is doing markets or taking part in group exhibitions, just meeting other creatives, learning from others and figuring out what your work does in the world. There are virtual opportunities for this, but try find outlets that involve genuine interaction with people.
Make the things how you want to make them and say the things you want to say. Which sounds obvious, but it's something I find I always have to reassess and remind myself, because it's always changing. It's easy to slip into ruts of thinking I have to make something a certain way or for a certain audience, which always leads to creative funks. But when you make work that you enjoy making, I think it shows. 
Make deadlines for yourself. If you aren't making work for a specific outlet, create one. Apply to shows or markets or even online showcases. Or set daily or weekly challenges for yourself. It helps to keep focused and motivated.
Where can we find your work?
My main website is barryquinn.ie and I have an Etsy shop; https://www.etsy.com/uk/shop/barryquinnart
My social media handle is usually "barryquinnart", Instagram is the one I update regularly; https://www.instagram.com/barryquinnart/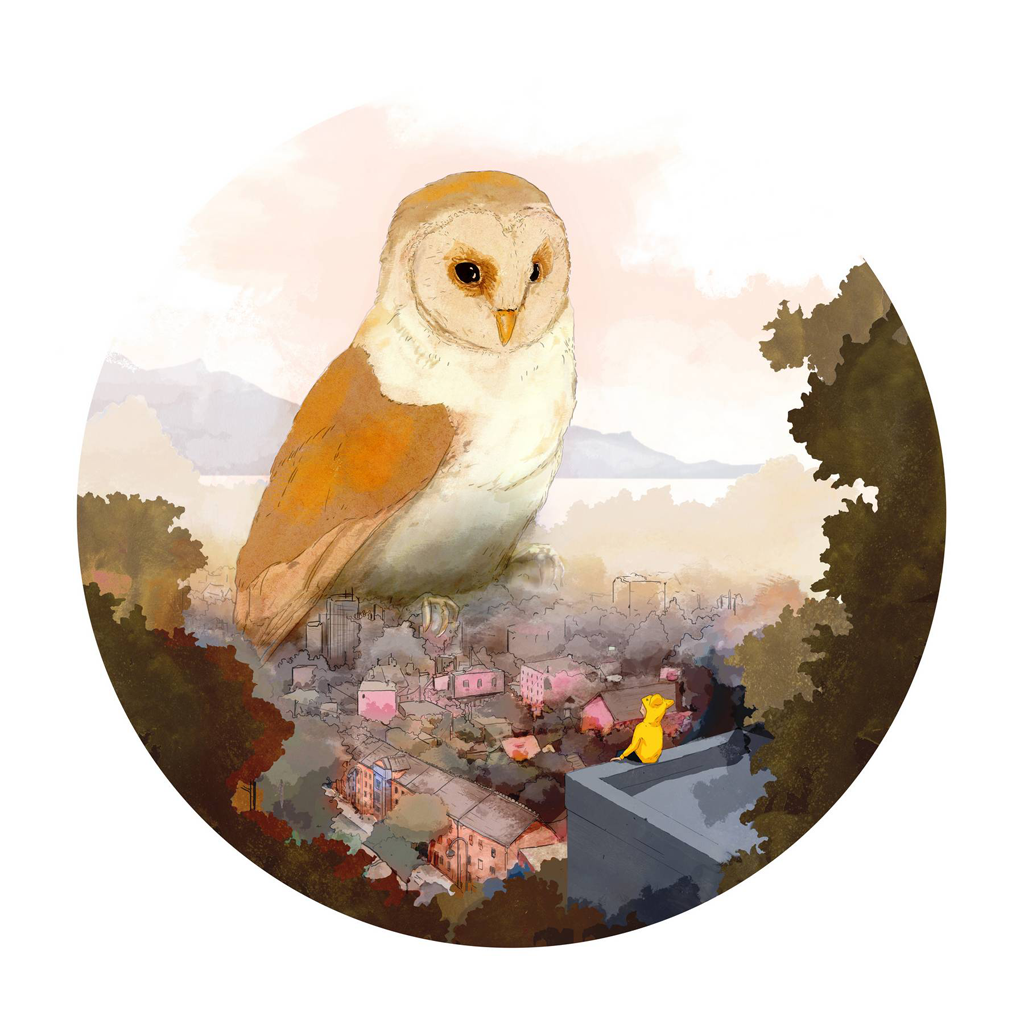 Alice's Owl