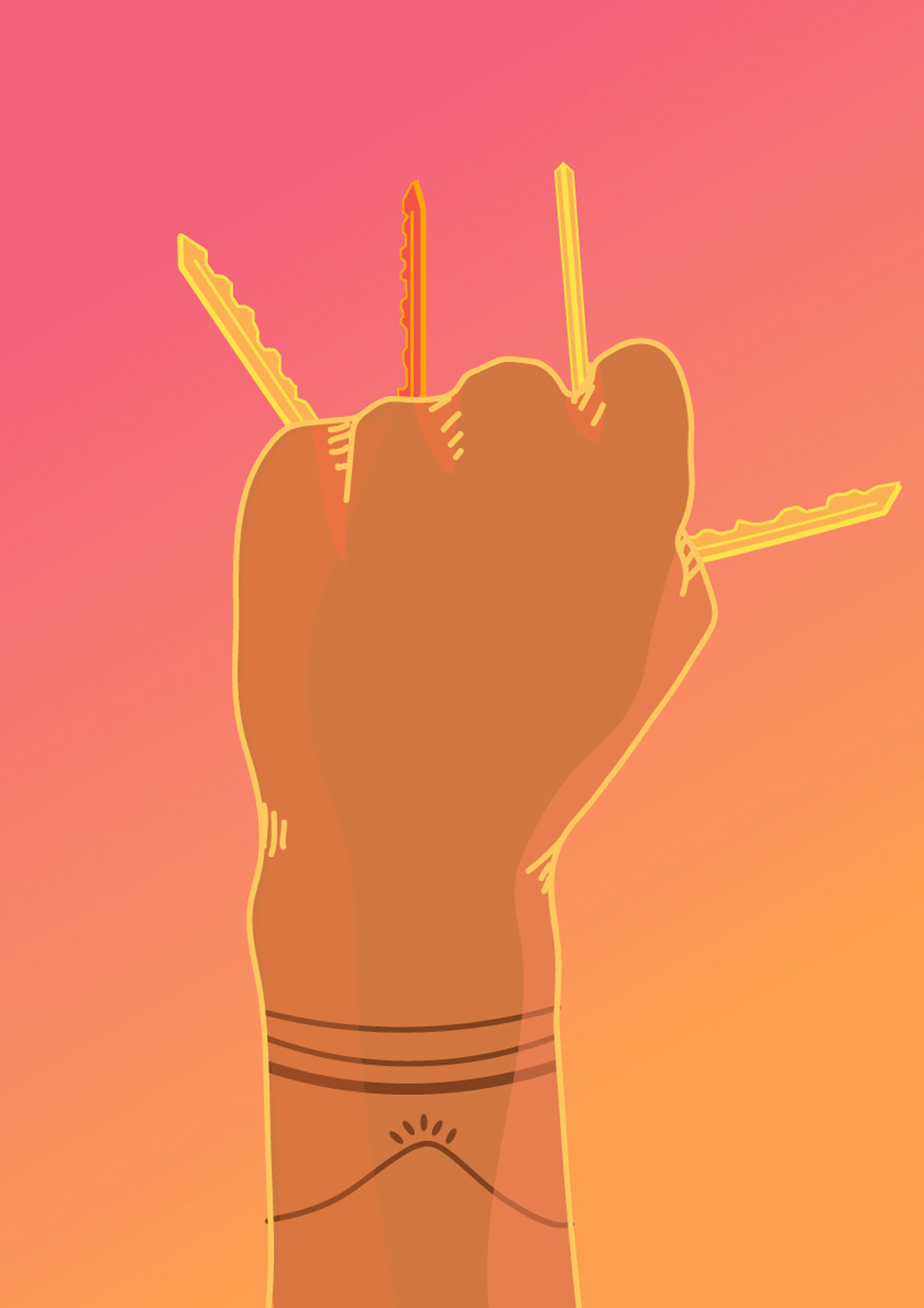 Go For The Eyes
Dearbhla Ní Fhaoilleacháin Ryan aka FÍA is an Irish illustrator and designer.
Her work is often energetic in colour and heavy in meaning, a wonderful and important combination! It has been featured in The Irish Times and on Buzzfeed as a part of the Mine Anthology Repeal the 8th art movement. She is also a featured artist on Headstuff.org.
Huge thanks to Dearbhla for sharing her art insights with us! Before jumping into her interview below, check out her beautiful work for sale on her website.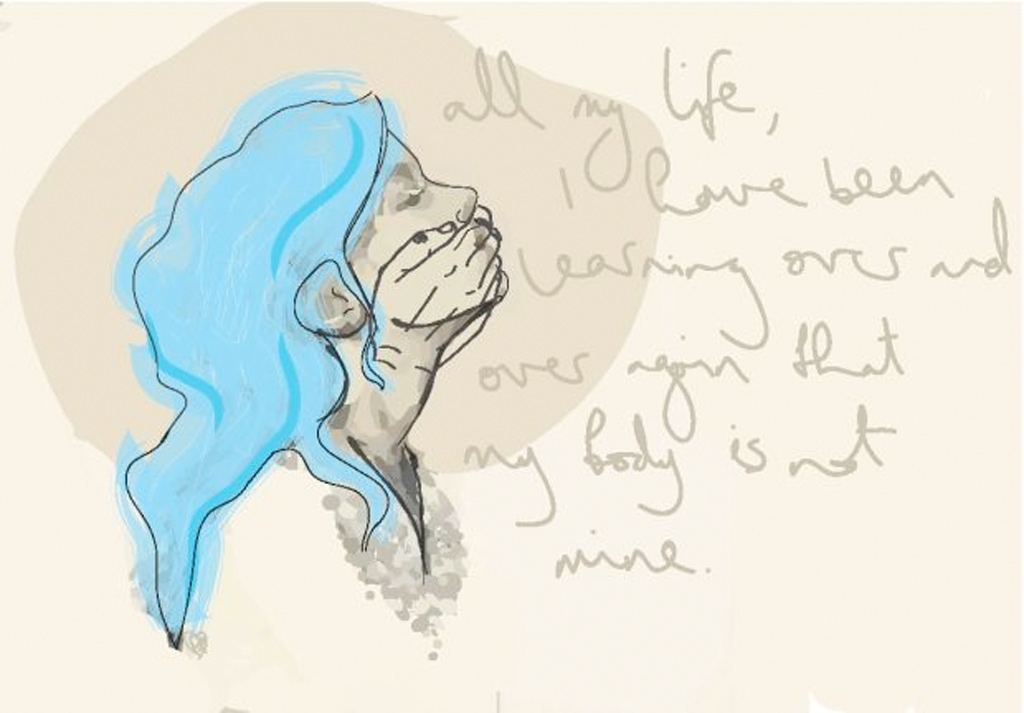 All My Life, Tebi Rex - Welcome to the Darkest Year of our Adventures
Artist Interview
What's the latest piece of art that you have put out into the world?
It's actually been ages since I've created a proper finished piece of work that I'm happy with! COVID has been bad for creating in some ways haha. During the heavy lockdown though when I was isolated completely by myself I had a lot of time to think and became really dissatisfied with my usual illustration style, it suddenly felt ugly and artificial and stale to me so I made this painting that's more lo fi and I think it was really good for me to go back to physical image making rather than digital for once. It's about trying to leave other people's horrible nonsense and hate and stress behind and trying to bring yourself to the next place. That could be immigration or death I guess lol.
What drives you to keep creating?
Damn I don't know. To be real with you I had a nervous breakdown almost immediately after I finished college and I'm still trying to get past the creation block that created and back to my real self, because when I don't create anything for too long even a week I start to feel really suffocated or something. I think everything I do is about working through something personal or expressing something and it always brings me a little peace to make something even if it only lasts half an hour or whatever I made isn't very good. I've just always felt like I need to make stuff.
Is there another artist's work that you would recommend, and why?
The first person off the top of my head is Seán Brennan, I don't really know what his work is about all the time but its really fun and beautiful and he's developed this really strong visual style and language for himself which is something I admire. I also love Kevin Judge's work a lot, his paintings feel familiar to me somehow.
Do you have any advice for creators that are just starting out?

Hmmm I don't know because I'm not really a career person but my advice would be social media is your friend for getting your stuff out there. I got my job after college from someone seeing my work on twitter and asking me to come in for an interview. And just keep making and making and don't box yourself in or worry about what the 'right' thing to make is. I'm still trying to follow this advice myself ironically haha.
Where can we find your work?
So I have a website with a lot of stuff on it from college days and beyond which is www.dearbhla.xyz but I put a lot more work in progress stuff on my instagram which is @fia1994.
Lockdown Escape