Frawleys, Lahinch
Katy-Ruth Halpin aka KRH Illustrations is a designer and illustrator from Dublin with strong links to County Clare. She uses her beautiful and colourful line art to capture the mystery and excitement of Ireland's many iconic pubs, such as Grogan's in Dublin and Frawley's in Lahinch.
She also produces bespoke illustrations of houses, businesses or other iconic buildings on request.
Huge thanks to Katy-Ruth for sharing her art insights with us! Before jumping into her interview below, check out her fantastic collections on her website.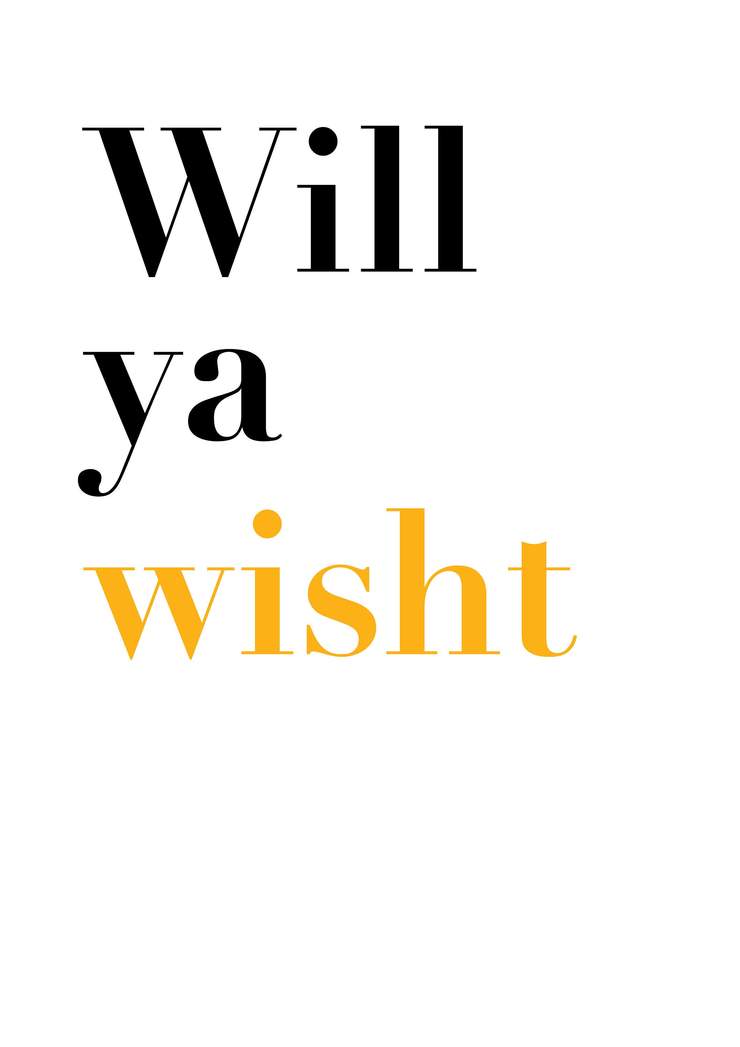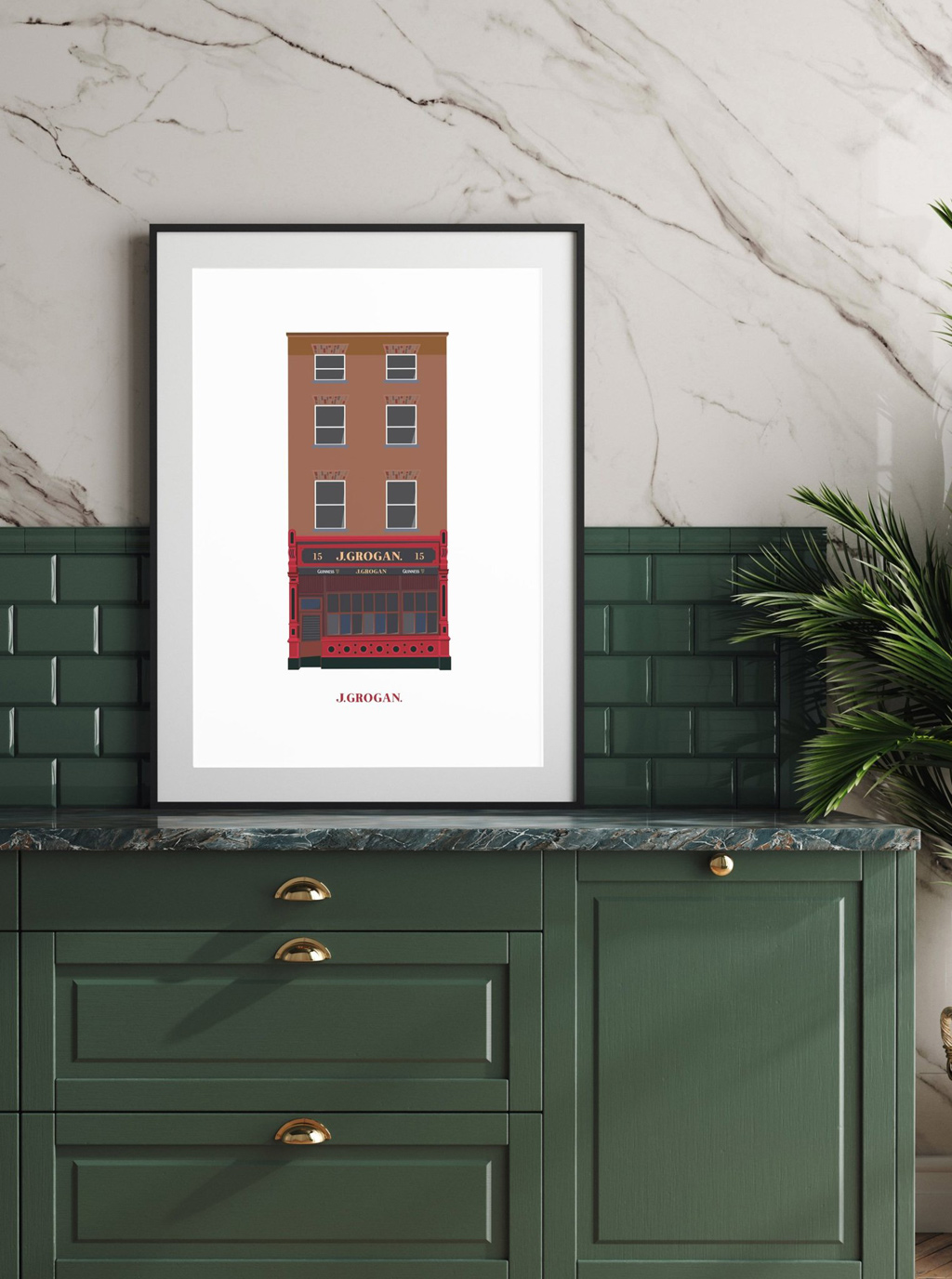 Will ya wisht, Grogans, Dublin
Artist Interview
What's the latest piece of art that you have put out into the world?
The latest piece of work I have created was a bespoke piece for a client. An illustration of a family home as an anniversary gift to the clients parents. It's a privilege to work on such personal pieces for clients. 
It feels great to be trusted to create something so special.
What drives you to keep creating?
I love architecture and design and this is a lovely combination of the two. For me personally it's a creative outlet, it brings me so much joy to see it growing bit by bit and to see people interacting with it so positively. I work in the world of corporate design, so it acts as an outlet for stress and anxiety. 
Is there another artist's work that you would recommend, and why?
I have so many artists that I follow, I really wouldn't know where to start! I grew up in a house where arts and creativity were encouraged and fostered. I have always loved the work of the Irish cubist artists Mainie Jellett and Evie Hone. I remember the first time I saw the work of Evie Hone, I was 5 years old, it just had this effect on me, the colours and shapes and flow of it.
These days there are so many Irish artists still to choose from. I love the porcelain work from Jennifer Hickey (@jenniferhickeyartist), the illustration work from Gráinne Bath Enright (@grainne.b.e), and of course there is my own talented sister, Ursula Halpin who works across glass, textiles, print and sculpture (@Ursulasglass).
Do you have any advice for creators that are just starting out?
It's a huge step as an artist and illustrator to put your work out there. I would say be confident in your own work and your own style. That it will always resonate with someone.
Work on projects that bring you joy and a sense of wellbeing. If a client doesn't resonate with you or your style of work don't be afraid to say no.
Lastly I would say, know your worth. It's such a huge thing with creatives, not knowing how to value your own time and skill. Be confident in your skills and know your worth!
Where can we find your work?
My work is available all online at the moment although I'm really hoping to get work with stockists next year when I grow my selection a bit more.
I have an online store: www.krhillustrates.com
You can find me on etsy: https://www.etsy.com/ie/shop/KRHIllustrations
Instagram: @krhillustrates
Facebook: www.facebook.com/KRHILLUSTRATES
Featured Art In This Interview:
Mulligan's, Dublin