Puffin
I'm delighted that Irish artist Claudine O'Sullivan joins us for an interview to share her artistic insights!
Claudine's work has been the centerpiece of commercial campaigns for Apple, Tiger Beer and WeTransfer among others.
Huge thanks to Claudine for taking the time to talk with me! Before jumping into her interview below, check out her beautiful art available for sale on her online shop.
Magpies & Heron
Artist Interview
What's the latest piece of art that you have put out into the world?

My most recent client commission was a Phoenix print for Tullamore D.E.W. Whiskey. My newest personal work is a puffin print and a river heron, both inspired by my new home in Scotland.
 
What drives you to keep creating?

I'm lucky that creating is my career, so I have to make time for it! That said I always try to have some personal work in the pipeline - as drawing is a huge part of my life. Since becoming a mum I have way less time, but find myself having super creative bursts and working in a much more productive way than before.
 
Is there another artist's work that you would recommend, and why?

The best advice I was ever given was to not look too much at other artists - instead I take inspiration mostly from nature and travel. That said, a lot of my closest friends are illustrators! Check out Alex Mellon (@alexmellon), we're good friends and have collaborated in the past. I love his work. He's recently gone freelance after a few years in Art Direction.
 
Do you have any advice for creators that are just starting out?

Don't compare yourself to others and do the type of work you dream to be commissioned for as personal projects.
 
Where can we find your work?

claudineosullivan.com / @claudine_os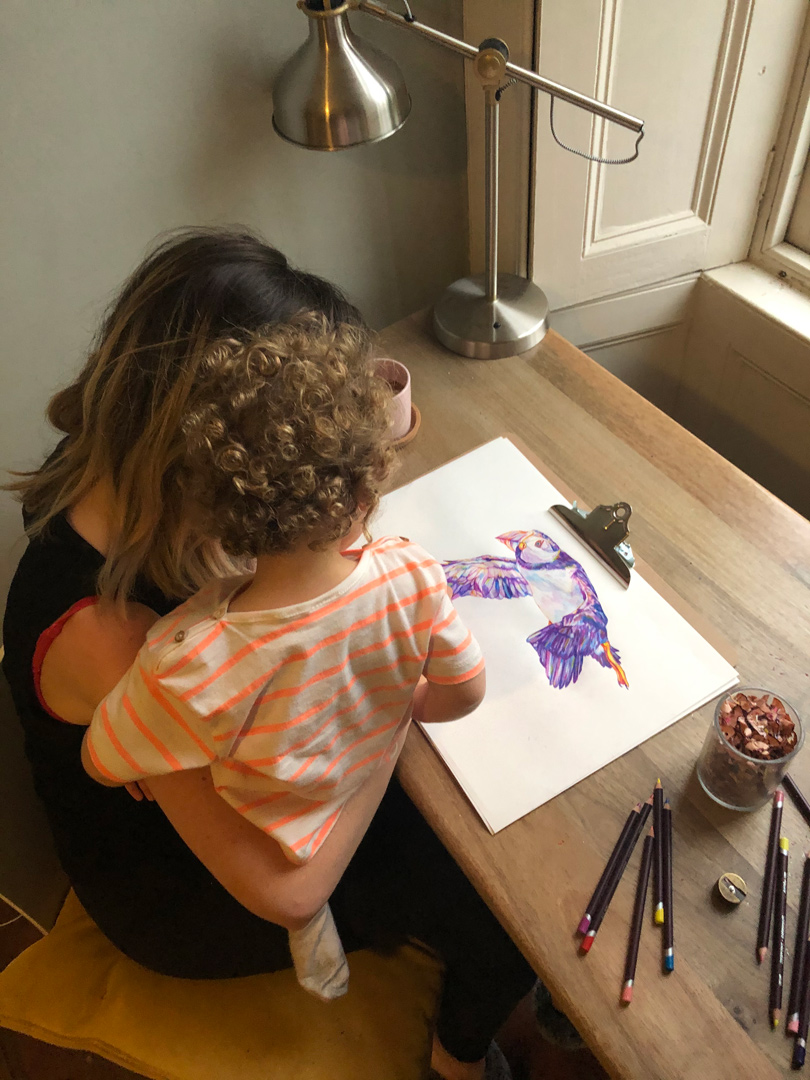 Puffin