Blakaraka
This week, Cork artist Jason O'Gorman kindly takes some time to talk to me about his art!
I've been a fan of Jason's art for a while, both because of his great blending style and his focus on my home county of Cork. Jason shines new light on some of Cork's most famous landmarks and also shares some of Cork's greatest slang and sayings with the wider world.
In his more recent "True Story" series, Jason blends some famous pop culture icons into his natural habitat of Cork city, to stunning and sometimes hilarious effect!
Many thanks to Jason for sharing his insights and his art with us. Before jumping into his interview, check out his his work on www.jasonogorman.ie.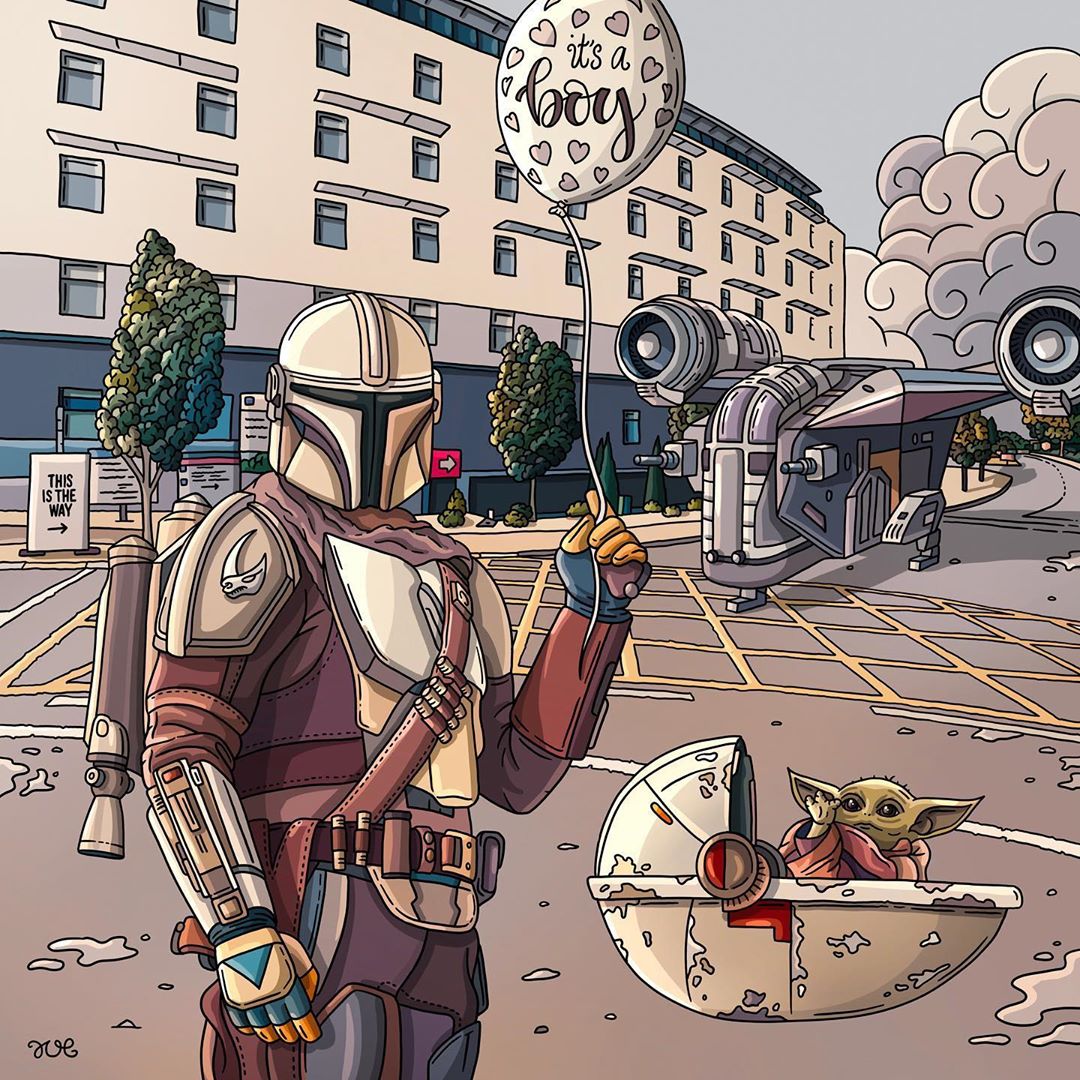 CUMH True Story & Cork Harbour
Artist Interview
What's the latest piece of art that you have put out into the world?

The latest piece I've finished is called The World - according to Cork. I'm a person who rarely leaves the safety of my homeland, Cork is all I know - therefore I have an extremely limited knowledge of the outside world. I've created this map to show how I see the world from my own limited Corkonian perspective.
 
What drives you to keep creating?

That's a good question, and a difficult one to answer as I've had that "drive" since I was a child. I've always felt a deep need to create stuff, and it's very rewarding to see a finished "thing" that exists in the real world that would never have existed unless you took the time to create it. It doesn't matter how silly the thing is, or what anyone else thinks. Everything you make is unique, there may be other similar ones, but the one you made yourself - well, there's only one of that particular thing in the entire universe, and that's amazing.
I used to draw a lot as a kid, and that skill steered me towards a successful graphic design career. 25 years now I've been a designer, and it was only back in 2018 that I decided to take up illustration again. So I'm only illustrating again for the past 2 years. I had all these crazy ideas in my head that kept me awake at night. They gnawed at me. They're like my little demons, and the only way to exorcise them is to create them.

So I guess creating stuff, for me - is a tool which enables me to process my thoughts. By getting them out of my head that frees up space for more / new stuff. A bit like spring cleaning :-)
 
Is there another artist's work that you would recommend, and why?

Funny, I don't actually follow any other illustrators. I've seen some amazing work out there by some amazing artists and I always feel like my own work is a bit crap compared to those people. So I keep my eyes on the pavement and watch where I'm walking myself. Also, all those famous illustrators and artists have developed a style over the years. People just look at a piece and say "That's a Timmy Murphy…" etc. I'm sometimes envious of that to be honest as I have no style myself. If you look at my work - it's all over the place. I'm just creating all sorts of everything. Maybe that's 25 years of pent up ideas bursting out and it will settle into a steady flow (style) after a while. Who knows. I didn't go to college or receive any formal training either - so I don't ever compare or put myself in the same league as other famous artists. I'm just drawing for me.
 
Do you have any advice for creators that are just starting out?

Honestly - I don't feel qualified to give anyone advice on an illustration career as I'm only two years in. The only thing I would say is be true to yourself and draw whatever "you" want to draw. A lot of people share their work on social media and seek validation from likes and shares, leading them to create certain types of work to harvest more social "love" and in doing so - they end up creating work to keep other people happy. If you're gonna draw - then do it for you, draw the stuff you'd like to hang on your own wall, and most of all… enjoy it.
 
Where can we find your work?

You can see my work on Instagram and select work on www.jasonogorman.ie
The World According To Cork

(All Images: Copyright Jason O'Gorman)