New Ross, Wexford
Holly Pereira is a muralist and illustrator based in Dublin.
Her energetic and colourful mural work can be seen around Ireland and Northern Ireland. She also produces a wide range of illustrated type work and sketches.
Huge thanks to Holly for sharing her art insights with us! Before jumping into her interview below, check out her fantastic work on her website.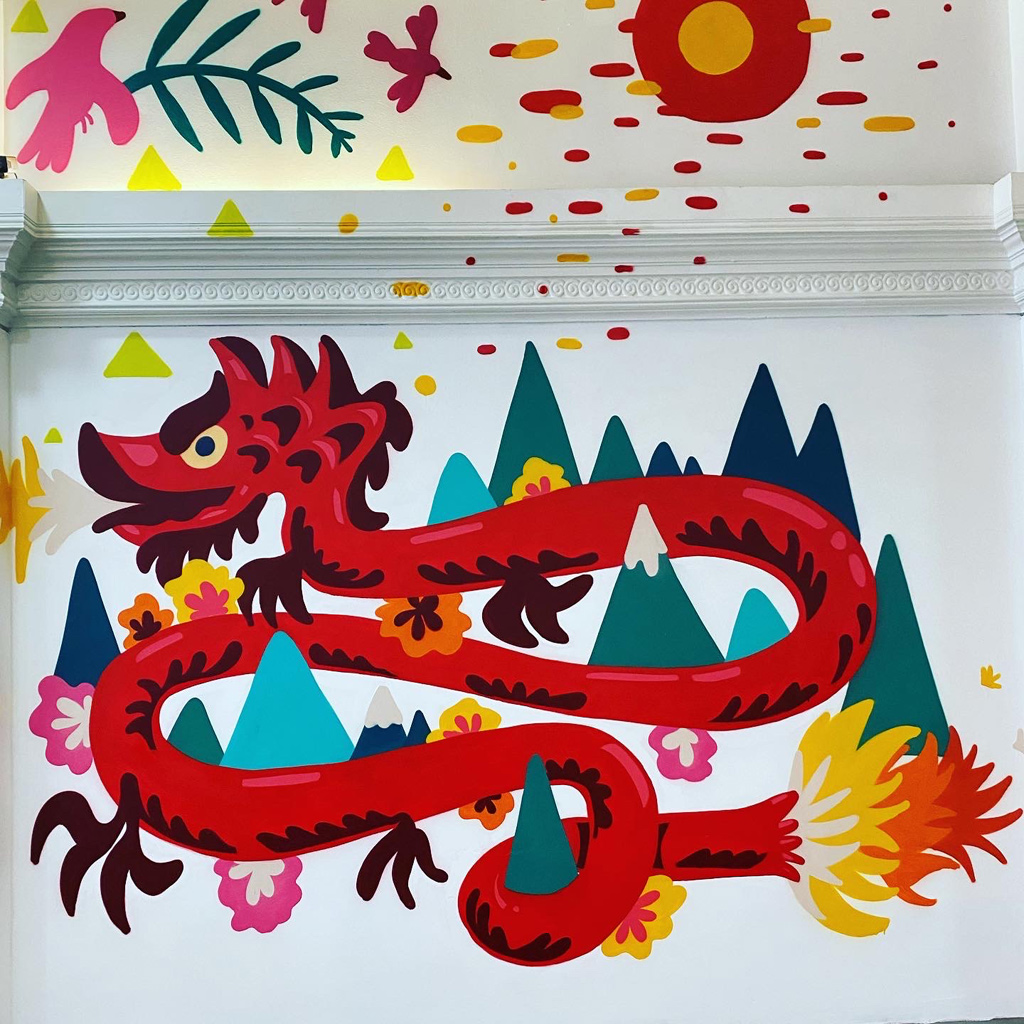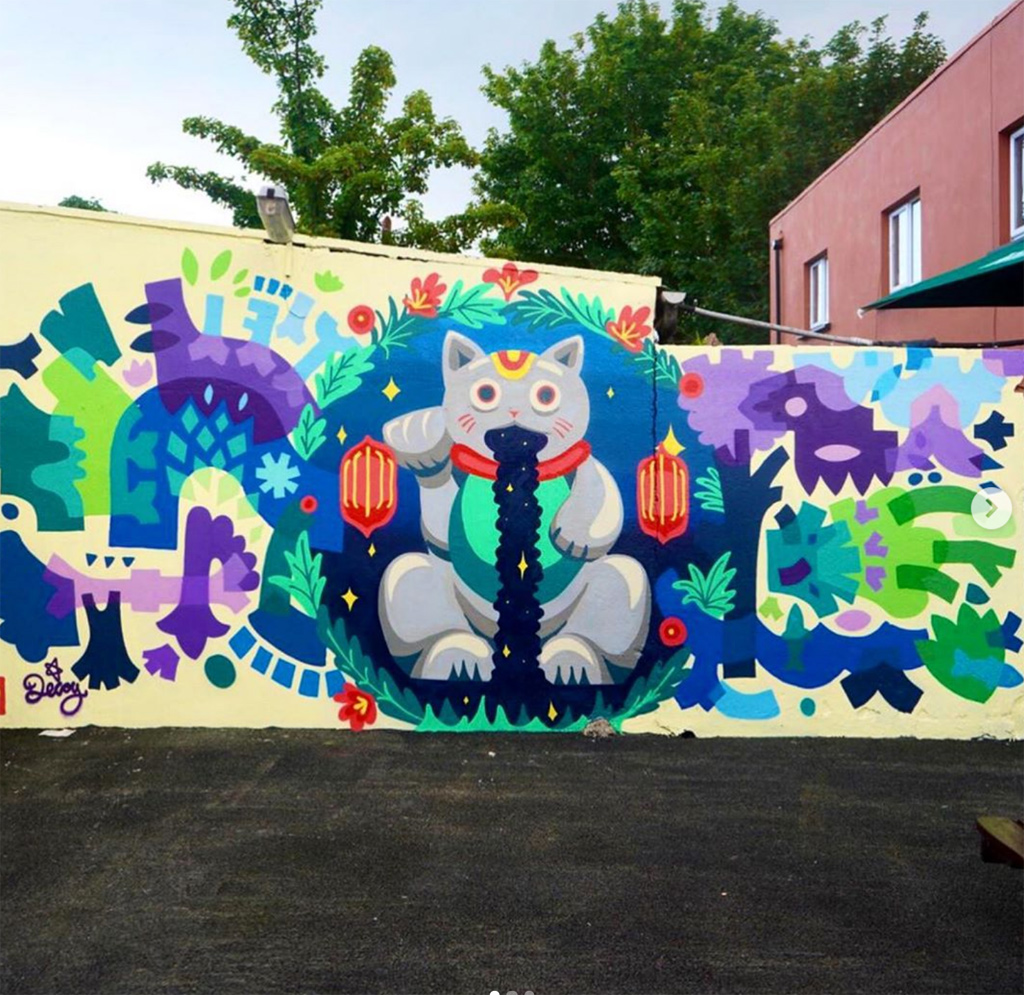 Dragon, Cat
Artist Interview
What's the latest piece of art that you have put out into the world?
I recently painted a piece for The Walls Project in New Ross. It was based on the Norman invasion of the south east. I took inspiration from medieval tapestries, and created a three and a half storey mural.
For more personal work, I painted a mural about the housing crisis in Dublin. I based it on vintage travel posters and Art Nouveau typography.
What drives you to keep creating?
I love challenges, be that a technical challenge, like using spray paint to best effect, or a conceptual challenge, like how to cram lots of ideas into a single piece of art.  I also love experimenting with colour palettes; a certain colour may look completely different depending on the surrounding colours - it's all about context.
Is there another artist's work that you would recommend, and why?
I love the work of Claire Prouvost, a Dublin-based designer, illustrator and muralist. She paints women in a very particular, fun and enticing way, and her use of colour is exceptional.
Do you have any advice for creators that are just starting out?
Keep going and keep experimenting. Take yourself seriously, but don't be precious about your work, just get it out and learn from it.  Aim for progression, not perfection.
Where can we find your work?
My website is www.hollypereira.com, but for process and day-to-day, I use Instagram.
Mayfield