Baobab Witch
Chrissy Curtin is an award winning freelance illustrator from Kerry and based in Cork. She has worked with clients such as The Guardian and Universal Music Group.
Chrissy's art, in showcasing a theme or a social issue, invokes a sense of familiarity mixed with inquisitiveness, pulling the viewer into the world that she has created around your eyes, be that work for clients or one of her own personal projects.
Huge thanks to Chrissy for sharing her art insights with us! Before jumping into her interview below, check out selected work on Chrissy's website and the selection of products available on her online shops.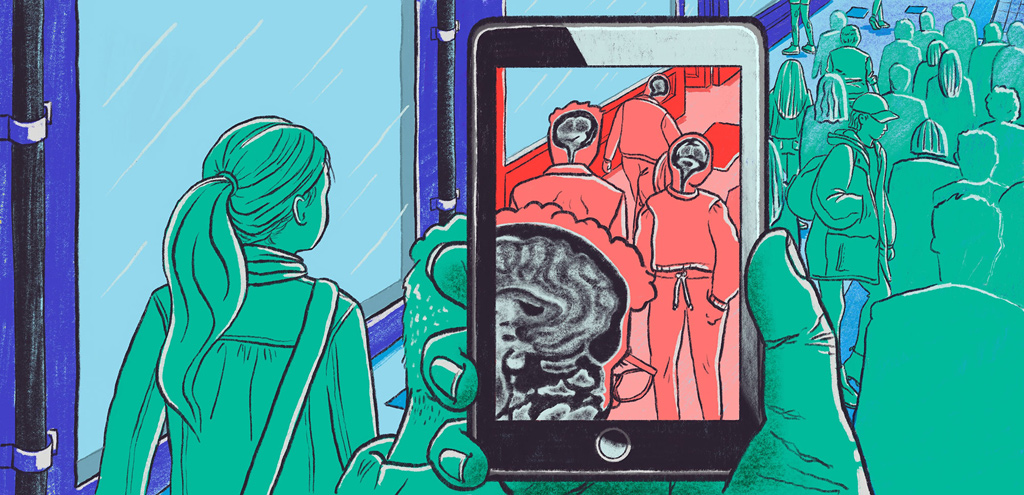 Social Distancing & MRI Identity
Artist Interview
What's the latest piece of art that you have put out into the world?

My most recent illustration is part two of a series I'm making called 'Modern Shawlies' inspired by the Cork Shawlies. I'm visualising how their fashions could have changed with the times. Mixing elements of modern fashion and streetwear with the patterned shawls. I also wanted to represent POC'S in this project because anyone of any skin-colour or race can be Irish! You can follow along on social media or my website as I update it.
What drives you to keep creating?

If I haven't drawn in a while I'll usually get this urge to draw or make something. So I think it's just part of my nature. I want to constantly be learning and getting better so that keeps me motivated too. Also, activism...making work about things I care about like women's rights, equality, the environment, is a big driving force for me. Though I still feel like I haven't done this nearly enough, I like to help spread awareness or a message with my work in the hopes that someone will see it and it might inspire them to start thinking about something differently or even just become less passive about all the things that are happening in the world.
Is there another artist's work that you would recommend, and why?

There's so many, I literally have to go through my instagram to remember. One of my faves is Rebecca Green, I absolutely love her textures and try to get that kind of feel in my work in my own way. Jillian Tamaki has been an inspiration ever since I was starting out. Some fellow Ireland based artists I love are Rachel Corcoran, Charlot Kristensen and Claire Prouvost.
Do you have any advice for creators that are just starting out?

1. Make work that you like.
2. Don't undersell yourself! It will make you feel bad and makes it worse for everyone in the long run :).
3. Always use a contract (even for family)!
4. Finding your own network of other artists, either in person or online will be a great help and support. But it takes time so don't worry.
5. Be patient and be kind to yourself, it takes years to turn this into a career and everyone's path is different.
Where can we find your work?

I post on twitter and instagram. My portfolio is http://www.chrissycurtin.com . And I sell prints and handmade things in my etsy.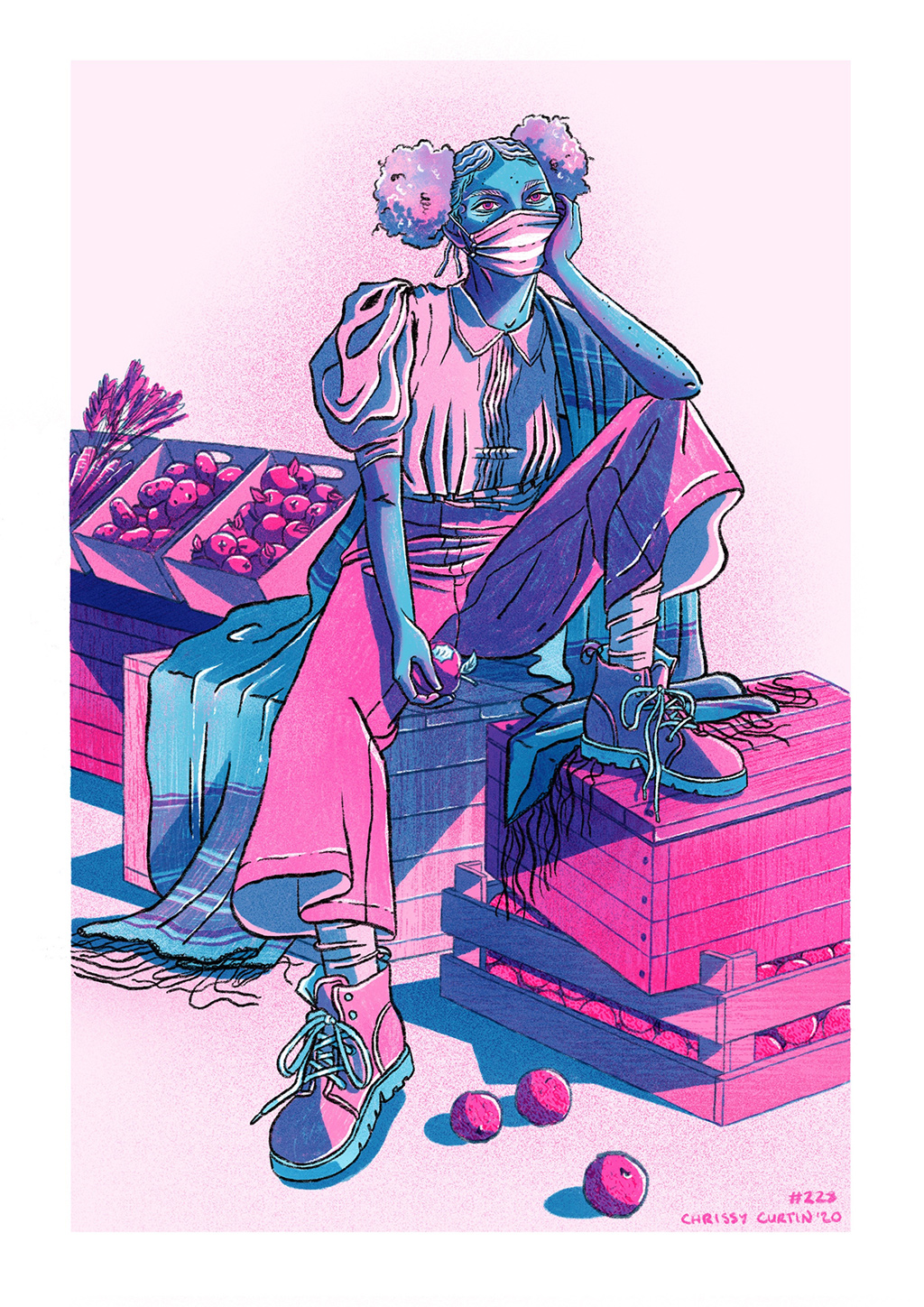 Modern Shawlie